Erik Bertman udnævnt til ny koncernchef for Coromatic Group
Erik Bertman appointed new CEO of Coromatic Group
After successfully setting a solid foundation for future growth, Juan Vallejo will hand over the CEO position of Coromatic Group to Erik Bertman and step back into the Board of Directors. Erik joins in January 2018 and was most recently COO of Microsoft Sweden.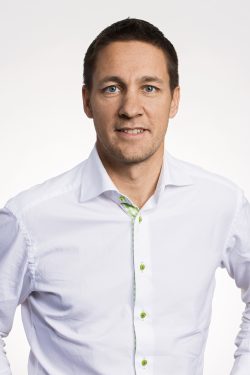 Coromatic is the leading Nordic provider of critical facility solutions and is committed to helping businesses secure mission critical operations 24/7. Coromatic is a full-service provider of critical facilities- and critical power solutions, including turn-key capabilities of data center design and build, communication, security, power supply and cooling, as well as advisory-, operations- and maintenance services.
"After an intense period laying a strong foundation for continued growth, Coromatic is now ready for its next phase of strategic and operational development. Erik's extensive management experience coupled with his energy, passion for performance and building companies fits perfectly for Coromatic. We look forward to Erik Bertman joining us to develop Coromatic to the next level", comments Kurt Håkansson, Chairman of Coromatic's Board of Directors.
Erik Bertman has held various leadership positions with international companies, latest with Microsoft Sweden as COO, where he among other led the company's digitalization efforts.
Erik Bertman commented, "I am excited to be joining Coromatic at this point in time. Coromatic's strong track-record of providing critical facility solutions coupled with highly dedicated and experienced employees serves a powerful platform that I am honored to have been chosen to lead. Together we will continue to develop Coromatic's value proposition to meet future market demand".
Erik Bertman succeeds Juan Vallejo, who has led Coromatic during the last year, and who will now step back into his original position in Coromatic's Board of Directors.
"Coromatic has during Juan Vallejo's leadership, streamlined operations, re-focused the business and laid a clear strategy for future success. Juan's commitment and work has been highly appreciated by the employees and the board. We are pleased to welcome Juan back to the Board of Directors and look forward to working together to support Erik Bertman and the management team going forward" Kurt Håkansson continues.
For more information, please contact:
Kurt Håkansson, Chairman Coromatic Board of Directors, +41 79 138 60 84
Juan Vallejo, resigning CEO Coromatic, +46 70 384 21 81